Families
Promote healthy phone usage, improve family bonds, boost mental well-being, and earn rewards with our app.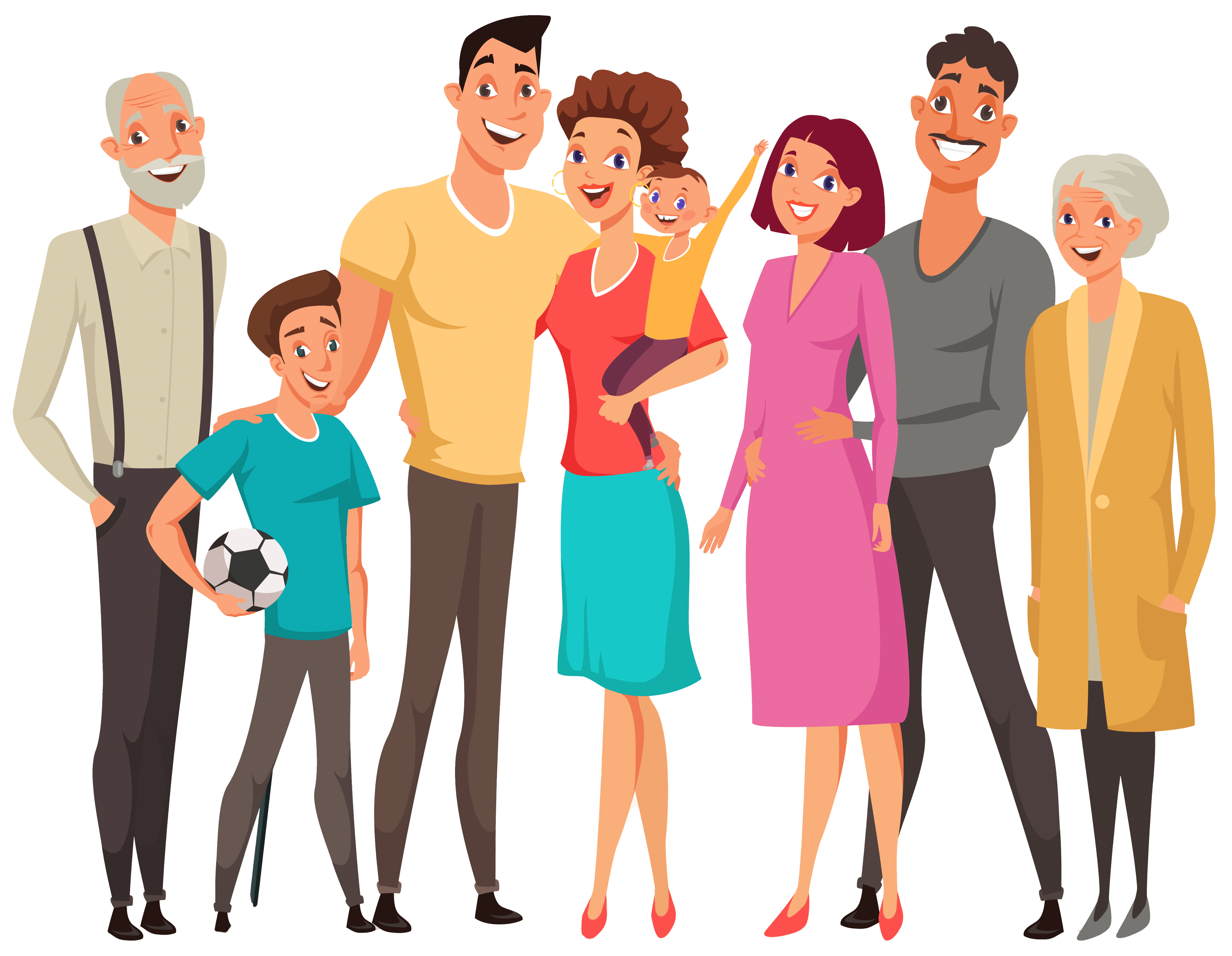 Why PocketPoints for Families ?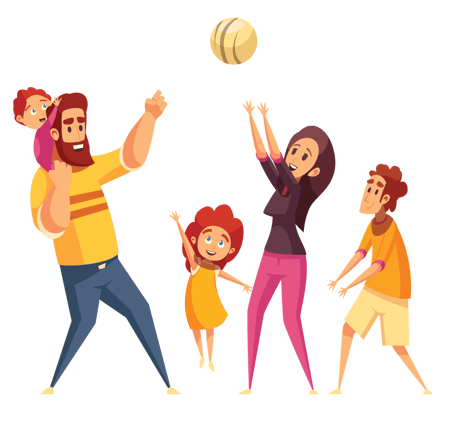 Improve mental wellbeing :

Boost your family's mental well-being with fun and engaging activities.

Improve relationships:

Spend more quality time, improve relationships, and strengthen family bonds.

Increase me time:

Less mobile usage can free up time for more meaningful activities, such as exercise, reading and family time.

Incentives and rewards:

Reward your family to spend less time on their phones.
Mobile Phone Addiction Interfering with Family Time ?
Decreased face-to-face communication: Family members spend more time on their mobile phones and less time talking to each other.

Strained relationships:

Excessive mobile phone use can lead to arguments and conflicts between family members.
Reduced time for activities: Addiction to mobile phones can lead to less time spent on activities together.
Distracted attention: Mobile phone use during meals, family gatherings etc. can be distracting and lead to poor quality time.
Negative effects on mental health: Spending too much time on mobile phones can lead to increased stress, anxiety, and depression.

Less quality time:

Phone addiction affect not only the individual but also the family as a whole.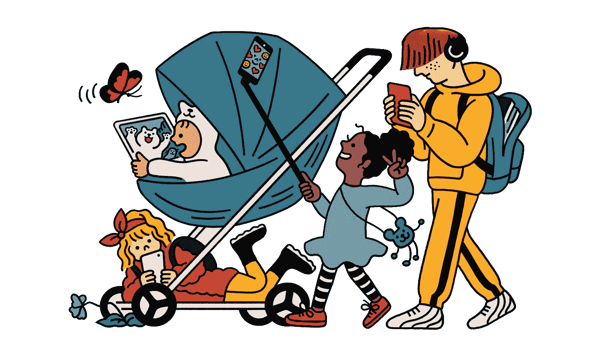 Mobile phone addiction can contribute to the behavioral and attention issues in children.
Parent App
1. Download the app.
2. Invite family members.
3. Reward family members.
4. Enjoy rewards from merchants.
Contact Us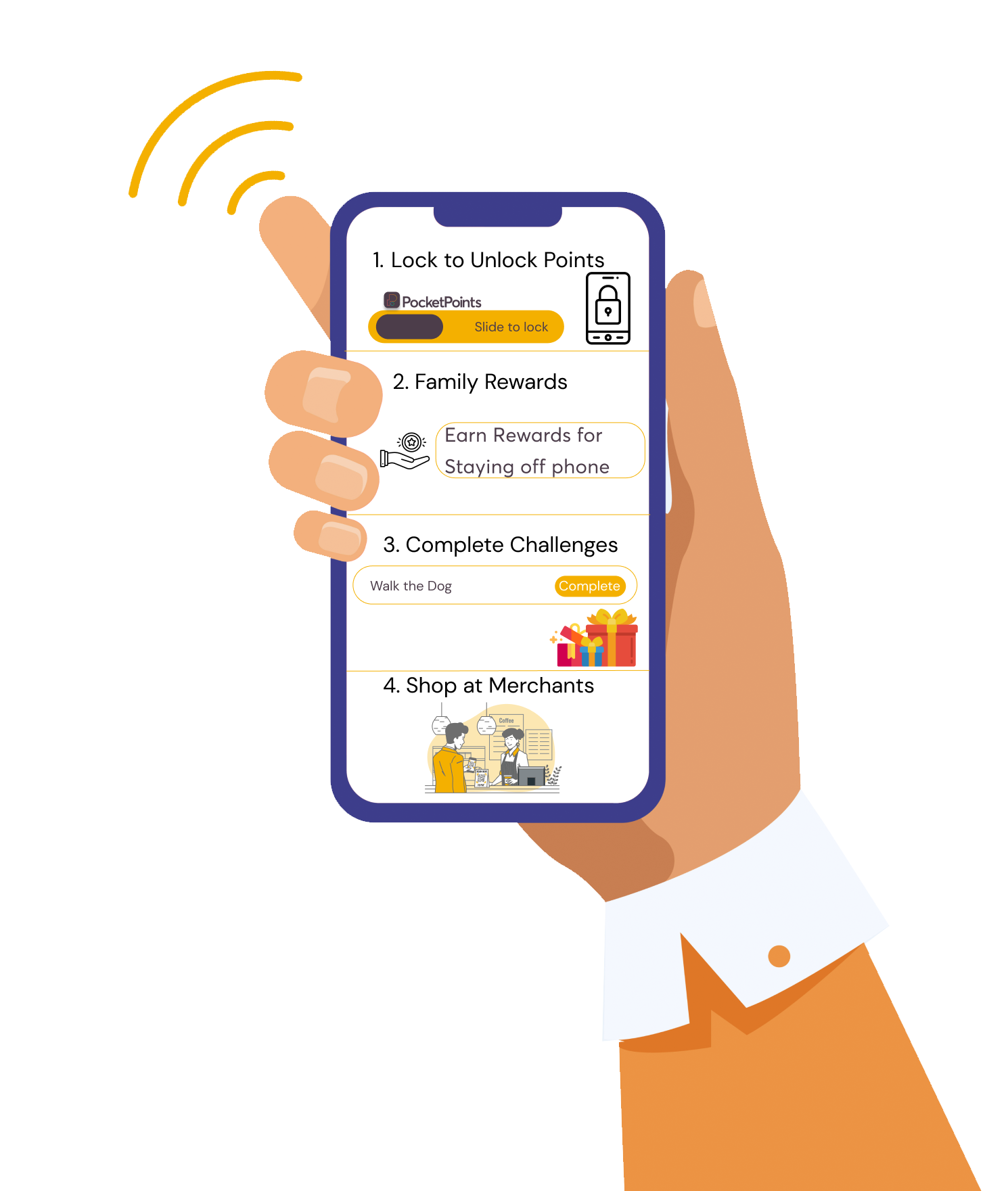 Child App
1. Download the app.
2. Stay off your phone and earn points.
3. Complete activities.
4. Get family rewards.
5. Shop at merchants.
Contact Us
Frequently Asked Questions
Where do I view the time my family spends off their phones?
Time saved by the family members can be viewed on the Parents App Home page.
What else can my family get on PocketPoints?
In addition to family rewards, family members can earn deals and freebies from a variety of local restaurants and online retailers. The best way to tell what's available in your area is to download the app and look around.